Bronze award from the Colorado Independent Publishers Association for Nurse Kit Carson's Knife & Gun Club
available in electronic formats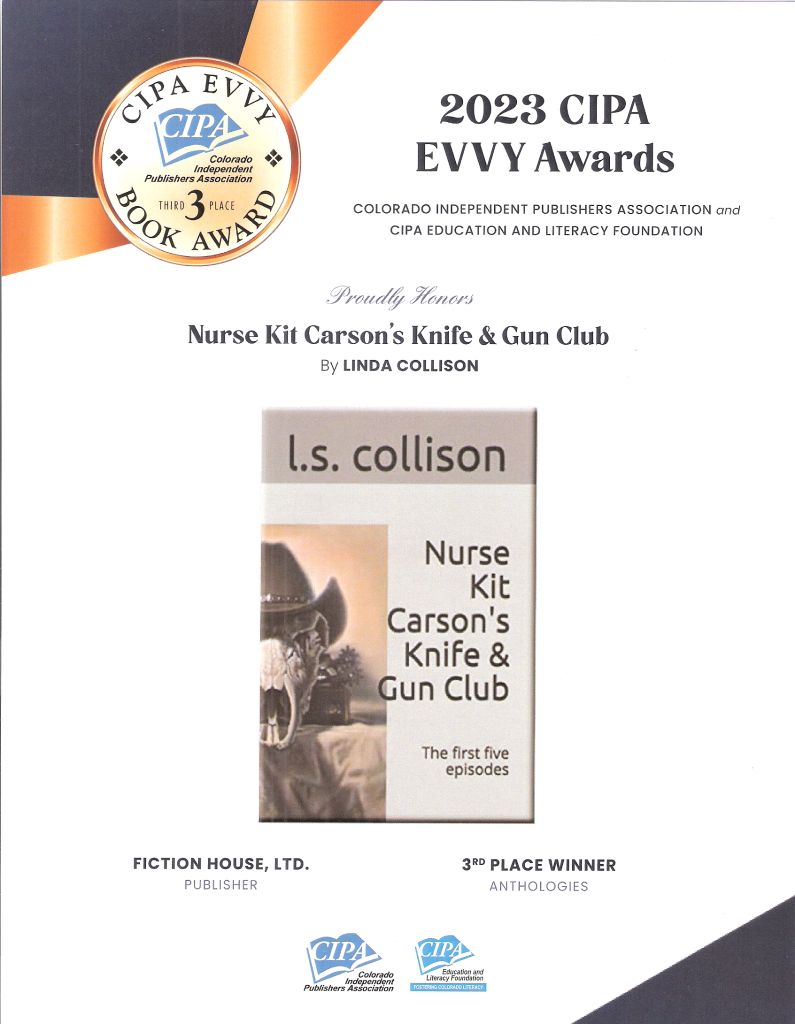 Each "Episode" is available as a booklet, and all five are combined as an anthology.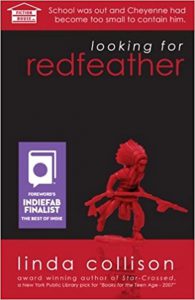 Looking for Redfeather
Life is a highway…
Fifteen-year-old Ramie Redfeather leaves Cheyenne with music in his pocket and his thumb in the air. He's looking to find his father, a man he's never met. Ramie gets a ride with Chas Sweeney, a seventeen-year-old driving a "borrowed" Cadillac Eldorado with Maryland tags, who just happens to be passing through Cheyenne. Chas is running from the wreckage that is his world, sixteen hundred miles away. In Denver Ramie and Chas meet Mae B. LaRoux, an enchanting young singer from Baton Rouge. LaRoux, who struggles with a learning disability, is on a mission to become a professional musician. The three runaways band together and set out on a fast-paced road trip to get to the Austin Music Festival, looking for Redfeather along the way.
Looking for Redfeather, a coming-of-age-on-the-road novel (and tongue-in-cheek homage to Jack Kerouace) is now out as an audiobook, read by actor Aaron Landon! Great listening for your next road trip!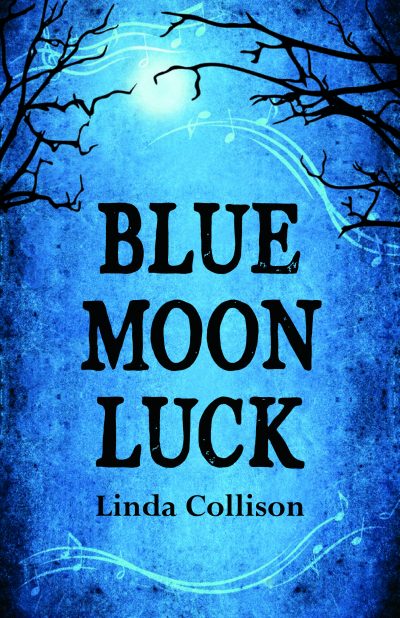 Blue Luck Moon
For his entire life, twenty-two-year-old Chance Lee has been dreaming of greatness — something far beyond getting high in his mother's old farmhouse, and much more prestigious than playing in a twangy West Virginia country band on the weekends. Unlike many other small-town boys with lofty dreams, Chance see his future of musical greatness, with his best friend Tollie by his side, as an undeniable fact. And when a reading from a local fortune-teller seems to affirm his unstoppable luck, it's not long before he's ready to break out of Falling Waters and put his plans in motion. But when creative differences and the undeniable pull of home begin to get in the way, Chance is finally given reason to doubt his lucky star — at least, until he finally hits the road alongside an unexpected companion.
"A wonderfully written coming-of-age story" – Amy's Book Reviews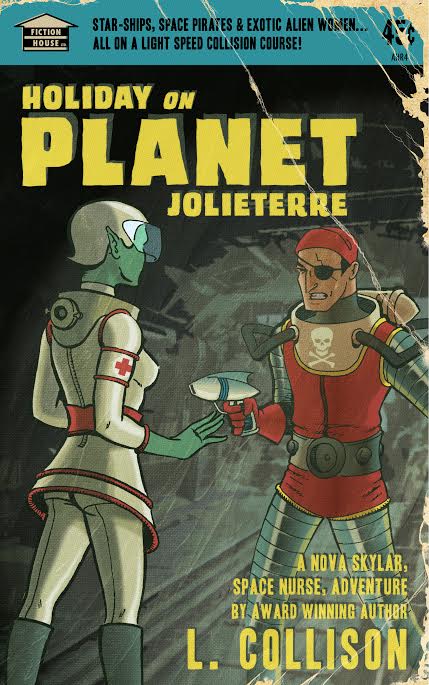 Holiday on Planet Jolieterre
Nova Skylar is tired of her dead end job as cruise ship nurse aboard the Entitled, an interstellar pleasure vessel. She's looking forward to a long-awaited vacation on Jolieterre with her human lover when an attack by space pirates ruins her plans.
"A cleverly engineered satirical space adventure" – M. Muir